5 Ways to Handle Change Control in Manufacturing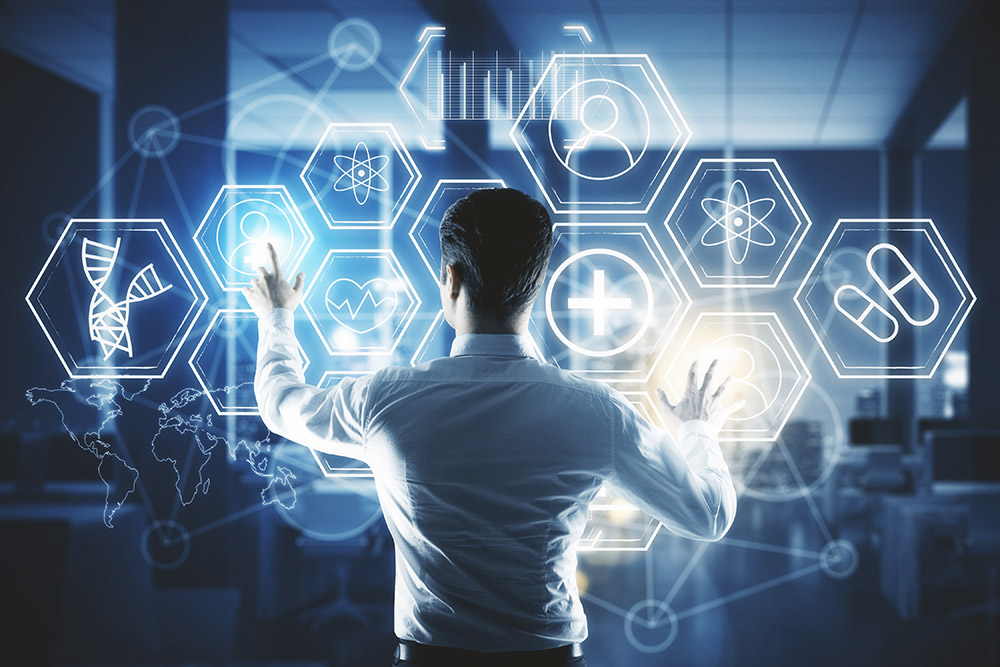 A manufacturer can equip its quality team with the real-time visibility and control required for effective change management through implementation of a cloud-based, enterprise-wide, quality management system (QMS) that is fully integrated with other key systems (e.g., MES, SQM, PLM, etc.), fully validated and pre-configured with best practices that meet FDA, ISO and GxP regulations.
Here are five ways life science manufacturers can manage change through this approach:
1. Align Stakeholders
A cloud based QMS with automated workflows for change management unites all stakeholders in collaborative change control. It allows anyone that provides input, reviews, manages or is responsible for changes for any quality events – from product managers to executive level leaders – to access information, anytime and anywhere.
A system with workflows that are built in accordance with regulatory guidelines helps ensure the manufacturer is taking all the necessary steps for compliant change management. Having cross-departmental communication and authorization all in one place helps drive the high level of accountability required for regulatory compliance in the life sciences.
2. Gain Visibility
Through a fully integrated, cloud-based QMS, the quality team has enterprise-wide visibility to manage change efficiently and effectively. They can easily view, in real-time, the status of reviews and approvals, answer questions, address issues and keep processes flowing in the right direction.
A QMS with built-in supplier management capabilities extends the quality team's visibility even further. When a manufacturer and its suppliers are working collaboratively within one connected quality system, the manufacturer can monitor change, review its impact and exercise controls to help ensure suppliers are meeting quality standards, in accordance with 21 CFR part 820 and ICH Q10 guidelines.
3. Take Control of Clinical Management
When change control processes are an inherent part of the QMS, the quality team can truly take control. A cloud based QMS that integrates processes from across departments and stakeholders delivers to the quality team accurate and timely data on which to make decisions.
With pre-defined templates and controlled configurations, the team can drive compliance among stakeholders, helping ensure every step is completed and every signature captured. Because change is fluid and every organization is different, the QMS platform should provide the ability to adapt workflows while still adhering to regulatory and industry guidelines.
4. Precisely Track & Document
Following GMP/ISO standards and requirements, all changes must be documented to prove that the change was evaluated (risk analysis) and the subsequently defined measures were implemented as predetermined.
The ability to document and track all the measures undertaken to control change within a single platform allows a manufacturer to demonstrate GxP compliance to the regulators in the most efficient way possible. A QMS with FDA 21 CFR part 11 compliant e-signatures, approval workflow and revision control supports compliance with the agency's electronic record keeping requirements.
A QMS with robust document management capabilities enables the quality team to capture, track and store all documents related to a change in one electronic repository. With a cloud-based platform, stakeholders can upload and download documents from anywhere at any time. The system should track document revisions, so all stakeholders have access to the latest updates.
5. Define Impacts of The Change Control
When a life science manufacturer initiates change and manages it well, there is less risk that the change will have a negative impact on quality – but there is always the chance for unintended consequences. That's why a quality team must have the ability to track the impacts of a change throughout a product's lifecycle and across the enterprise.
A cloud based QMS that is integrated with other key systems enables the quality team to achieve this by providing real-time visibility from early product development to manufacturing to post-market surveillance. With integrated data through the entire product lifecycle, the quality team can get the right data in the right decision-maker's hands at the right time to quickly and effectively address any potential issues that arise.
News, articles, and resources, every month.
Subscribe to our newsletter