The Growing Importance of Quality Management Systems (QMS) in the Post Covid-19 Era
The light at the end of the tunnel seems to shine ever so brighter these days and businesses are getting ready to settle back into what is deemed as the "new normal". In the life science industry, companies have seen their day-to-day activities disrupted due to Covid-19 just when many were having to shift gears to provide solutions for cures, diagnostics, vaccines or caregiving activities with little to no prep time. Every organization that is regulated by the FDA has been adversely affected by the COVID-19 pandemic.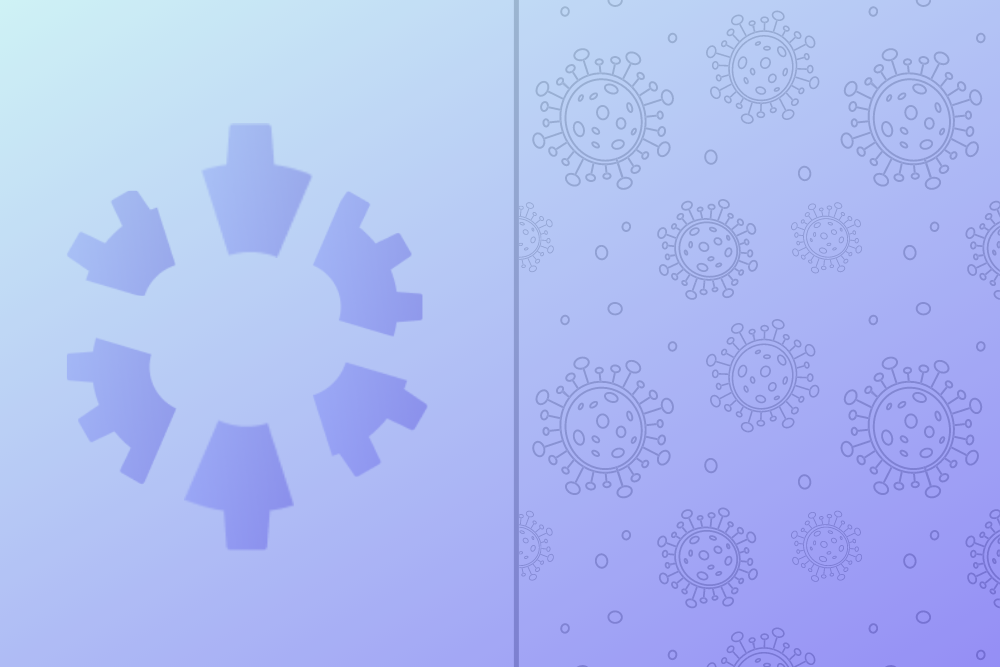 With that said, compliance and quality management requirements have not been changed during Covid-19 and although the FDA expedited some permits and relaxed some requirements where it was needed, it is safe to assume that adherence to strict regulations and guidance is going to continue to be an integral part of doing business in the life sciences industry.
COVID-19 has fundamentally changed the way we live and work for the foreseeable future with many life science quality professionals working remotely. This event will eventually pass, but there will be long-lasting impacts. Employers will rethink the need for all workers to be on site; we will all carefully plan what travel is truly required.
Post Covid-19 era makes Quality Management Systems even more vital for business continuity
The post-Coronavirus era will require some adjustments to support lessons learned from the new business reality. In a recent survey published by Quality Magazine, companies reported many areas of concern with supply chain and human resources related business disruptions listed at the top. Quality management systems are no longer just for meeting regulatory compliance but rather play a vital role within any organization supporting global communications, collaboration and information sharing.
It is estimated that vaccines for Covid-19 might take as much as 5 years to hit the market and be widely available. This means that business adjustments will also impact Quality Management solutions as companies need to continue to adhere to restrictions and challenges posed by the virus.
Areas where adjustments to daily activities will likely be needed for the longer term include but are not limited to the following:
Employee engagement and remote work – even with back to normalcy measures, certain segments of the population who are at higher risk of contracting Covid-19 will need to continue to isolate themselves from others. Life science companies will continue to embrace the work from home approach which will require electronic and secure quality systems to be in place. Having a cloud-based quality system that is accessible from anywhere, any time and on any electronic device, enables continuous engagement between employees, teams, sites and external stakeholders without the need to meet face to face. Such a system is no longer a luxury it is a fundamental requirement to insure business continuity.
Remote auditing – the onset of Covid-19 impacted companies' ability to audit and be audited the "old fashion way". Remote auditing is emerging as a viable alternative for auditors of GMP compliance. While it may be possible to review batch records and laboratory results remotely, quality audits and regulatory inspections have fundamentally required on-site presence to be effective. While we have historically had some remote tools such as questionnaires, their effectiveness has been limited. QMS systems are perfectly suited to provide audit responses as information is readily available through these systems. Modern QMS solutions also provide data and information aggregation from other enterprise systems providing a "one-stop-hub" for information and analytics. Quality Management System solutions are highly secured and can provide restricted and controlled access to outside auditors for specific information sharing or to engage remote teams to address audit findings in real-time regardless of their location across the country or globe. Newer QMS cloud solutions also offer dynamic form and protocol builder features that enable fast setup of checklists and questionnaires by the users that can be shared electronically or taken by individuals onsite to conduct audits or inspections.
Supply chain management – Covid-19 unleashed major lockdowns nationwide and worldwide and has exposed the fragility of the supply chains across all industries. Life science companies in particular have been struggling to obtain necessary raw materials for drug or medical device production. Many non-life sciences companies have actually turned their manufacturing capabilities towards creating hand sanitizers, PPE and ventilators. Drug shortages are already attributed to the breakdown of supply chains. Quality Management Solutions play a vital role in supply chain management as they enable real-time communications and issue resolution regardless of suppliers' location. Reporting capabilities and analytics support real-time decision making and also support onboarding suppliers quickly.
Document Management and Training – during social isolation and quarantine measures the need for secured remote access to important documentation is vital. When teams are barred from meeting face to face, those with access to a controlled document management solution are able to continue submission processes and conduct controlled documentation changes regardless of where they are physically located. This includes the ability to quickly get employees, wherever they may be, trained on the latest and greatest versions of documents or other content. Document management systems that are fully integrated with a QMS solution create a complete and holistic "single-source of truth" system for all employees and stakeholders to work together under any circumstances.
Internal and external communications – the meteoric rise of Zoom (and other conferencing tools) during the Covid-19 crisis has highlighted the importance of having proper communication platforms and systems readily available for business continuity. This includes not only internal communications but even more importantly – the ability to maintain external communications – either with customers or with patients. Life science companies are required to offer customer support and escalate complaints or adverse events as a result of customer usage of their drugs, devices or services. Modern QMS solutions support an end-to-end process from call initiation through resolution and seamlessly integrate with Customer Relationship Management systems such as Salesforce. The importance of this capability will continue to be critical in the post-corona era.
There is a wide consensus that many business practices have changed forever due to Covid-19 and not necessarily for the worse. Life science companies embracing change and equipped with modern quality management systems will continue to be well prepared for what the future holds and will be less susceptible to business disruptions.
At Dot Compliance we remain focused on providing the support our customers and life science community need at these challenging times to ensure business continuity. Our goal is to empower life science organization with the quality and compliance tools they need at any given time. ,For more information check out ,,Dot Compliance' response to COVID-19,,.
News, articles, and resources, every month.
Subscribe to our newsletter