The Evolution of Document Management Systems
Embracing the digital age, modern Document Management systems have evolved into powerful tools that streamline and enhance how organizations handle their crucial information.
In this era where efficiency, collaboration, and compliance are paramount, these systems have become indispensable for businesses across the life science industry.
In this post we dive into the intricate components that constitute these systems, shedding light on the four key elements that have revolutionized document management: E-forms, Binders, Document Management Core, and the Document Change Control Process.
By delving into these aspects, we uncover the innovative functionalities that propel modern document management systems beyond their traditional counterparts. This exploration unveils the comprehensive toolkit at the heart of efficient document control and collaboration, from paperless form completion on mobile devices to generative AI capabilities that forecast approval times.
The four main parts of today's Document Management systems:
1. E-forms
Documents are not only SOPs and work instructions, a great number of the documents used every day are actually forms that need to be created, approved, and modified once in a while but need to be filled in continuously.
A modern electronic system allows not only the creation of electronic forms but also the completion of said forms in a paperless manner directly from a mobile phone, tablet, or computer.
2. Binders
Different documents often need to be managed in conjunction for a specific purpose such as regulatory submissions, eTMFs, CTDs, validation packages, etc. Modern document management systems enable the creation of a binder per need and allow for multiple options to manage them such as task assignments via Gant chart, version control and approval of the entire binder (including green lines and red lines), ability to export the binder in its entirety or selected parts.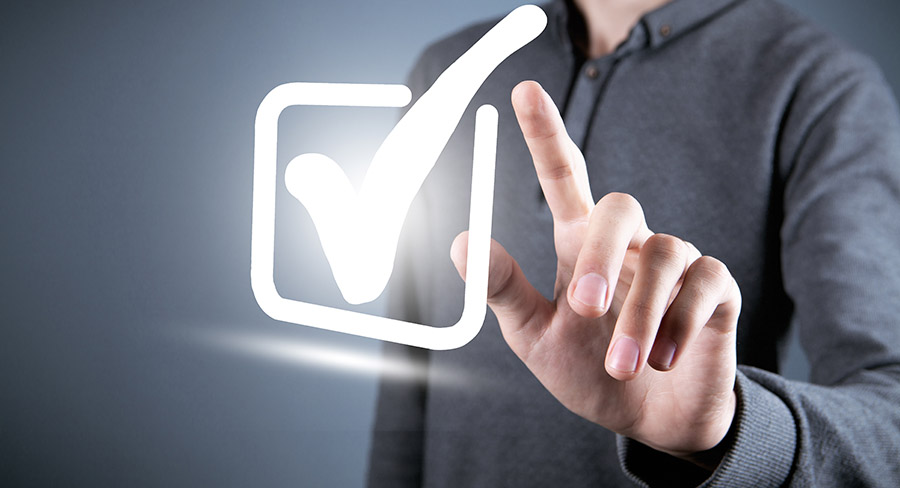 3. Document Management Core
One would believe that all document management is created equal, however in today's world this is simply not true. A brief example of this would be in the time it takes to start using the system, modern document management systems come ready to use, are pre-configured according to cGMP, GDP, etc. pre-validated with a full GAMP5 validation package (IQ, OQ, PQ, URS, FRS, VSR, etc) right out of the box so that you can start working in weeks and not months or years. Should customizations be required they can be done in a very short period of time as you already have a very sound base (which has been audited by a variety of notified bodies) to start from and revalidation if necessary will be done only on the delta.
Another attribute that separates a modern DMS is generative AI capabilities.
These are very useful for similarity searches in order to find related and affected documents and predict the time it will take to approve the document according to its type and list of approvers based on historical records.
Below is a sample list of additional criteria relating to the document management core:
Alerts when working on documents that are affected or related to other documents.
Flexible ability to relate documents to additional categories such as suppliers, equipment, and products for ease of administration and more importantly PQR.
Ability to include external parties (suppliers, partners, consultants) in to review and approval cycle.
Review cycle conducted by all reviewers simultaneously whilst maintaining data integrity utilizing embedded Office365 and G-docs integration
Ability to predefine reviewer and approver matrix according to document criteria (document type, business unit, etc.)
Manage document translations in synch with original documents
Ability to define templates for documents to be used as a starting point for different document types
Full view, download print access control, and log per document
Controlled copy tracking and management
Periodic review and effectiveness check
Full segregation of data by business unit/group or individual
Ability to create and complete document checklists per type of document
As part of document release training assignments and quizzes can be administered to all users either within the system or via connection to external LMS
Ability to read, approve, and review docs via mobile
Ability to collaborate and conduct ideation via IM internally using the DMS.
Ability to manage different workflows for different types of documents controlled VS. self-service (simple) documents.
4. Document Change Control Process
Usually, a document change order is enough in order to track changes between versions of a document. Criteria such as reason for change and rationale of revision are mandatory fields when sending a new version of a document for approval.
However, at times a change will consist of several documents it would be more prudent to manage them together in a change control where impact and risk assessments can be added, where timelines and dependencies between different documents can be conducted, and even more importantly the release of all documents can be done simultaneously once the entire change control has completed its trajectory.
Summary
As we have seen, document management software has evolved significantly from the days when it served only as storage systems with limited approval processes. One of the most important things to keep in mind is that the world is constantly evolving and not being left behind can be either a constant effort or making a choice to work with a platform that is constantly updated seamlessly with no hassle from the customer, not only keeping up with the trends but actually setting them to higher standard.
News, articles, and resources, every month.
Subscribe to our newsletter