Future Trends and Regulatory Challenges in Medical Device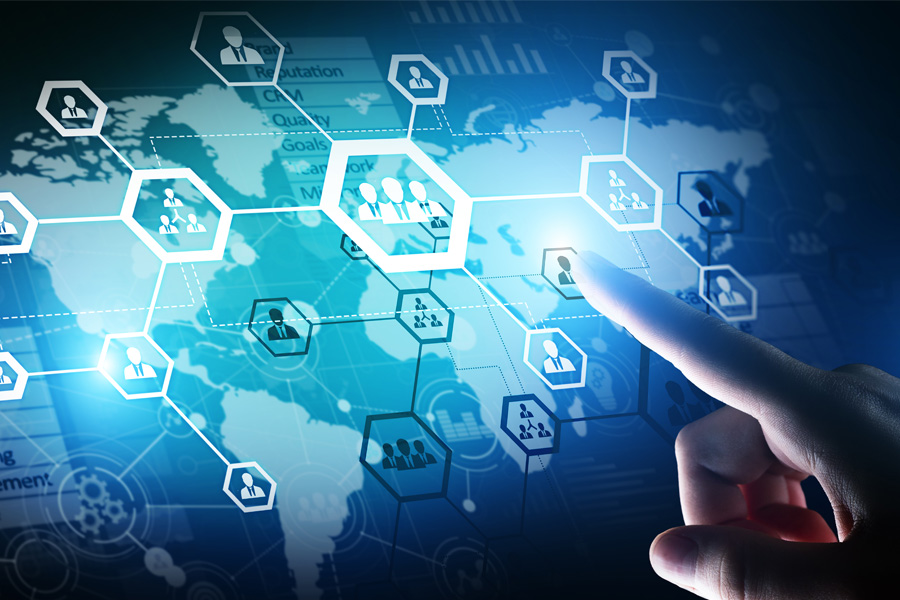 Medical device manufacturers continuously try to streamline operations, improve quality, and reduce costs while struggling with global supply chain disruptions. These are coupled with regulatory challenges from the ever changing medical device regulatory requirements.
But these initiatives and challenges don't have to be opposed to one another. Many of the steps device manufacturers are taking today to improve quality management and supply chain resiliency are aligned with the U.S. Food and Drug Administration's (FDA) goals for the industry. Furthermore, the increased adoption of digital technologies for quality management is serving to boost process efficiency in a more cost-effective manner.
Let's look at what's on the horizon for the medical device industry in 2022 and how manufacturers can achieve multiple goals by digitizing their quality operations.  
Regulators to push for a greater supply chain visibility for Medical Device
The medical supply shortage crisis driven by the pandemic has prompted health systems and hospitals to demand visibility into medical device manufacturers' upstream supply chains.
"The COVID-19 crisis has taught a valuable lesson on product sourcing – the importance of not only knowing product suppliers, but the suppliers' suppliers of raw materials that go into the manufacturing of items," as stated in a December 2021 Journal of Healthcare Contracting article.
The FDA too is requiring medical device manufacturers to provide greater visibility into their supply chain operations so the industry can better predict supply shortage risks and take action to mitigate them.
The agency has allocated $21.6M of its FY2022 budget for a new Resilient Supply Chain and Shortages Prevention Program (RSCSPP) in the Center for Devices and Radiological Health (CDRH). This permanent program would require device manufacturers to provide the FDA with supply disruption notifications for critical devices any time there is the potential for a shortage, including data on device production volume.
In addition, manufacturers would be required to implement and share supply chain-related risk management plans to the FDA where they name alternate device component suppliers and manufacturing sites they can leverage in the event of a shortage.
For manufacturers to meet these industry and regulatory demands for greater supply chain transparency, they need real-time visibility into not only their own quality operations, but also those of their suppliers. 
Increased digital deployment presents opportunities and risks
There has been an explosion in the adoption of digital technologies among medical device manufacturers in recent years, which will only accelerate in 2022 and beyond. This includes the shift from on-premise to cloud technology platforms, and the integration of artificial intelligence (AI) and machine learning (ML) into medical device software and quality systems.
While digitization of systems, processes and data can enable device manufacturers to deliver high quality products to the market sooner, there are inherent risks that the FDA and Association for the Advancement of Medical Instrumentation (AAMI) say manufacturers must take into consideration when evaluating digital solutions.
In its recently published CR510, Appropriate use of public cloud computing for quality systems and medical devices guidance document, AAMI identifies best practices for ensuring the public cloud computing component of any medical device or quality system functions in accordance with the FDA's regulations around safety and effectiveness.
As the co-chair of CR510 task group states, "Cloud computing has made it that the traditional notion of control in a validated state—that I control every aspect of this device or system—is gone."
This issue of validation has also been raised by the FDA in relation to the adoption of AI and ML by device manufacturers. For 2022, the FDA's Center for Devices and Radiological Health (CDRH) has prioritized the draft guidance, Computer Software Assurance for Production and Quality System Software. Initially published in 2019, it advises device manufacturers on how to reduce and manage risk when considering the adoption of new technologies.
The CDRH discovered that validation of computerized systems was seen as a major barrier to the adoption of automation and digital technologies for quality management improvements among medical device manufacturers, "with the cost of validation in some cases reported as being twice the cost of the basic system."
This comes as no surprise to MedTech quality management teams as conventional eQMS vendors have designed their platforms as blank canvases that require costly and complex customization. Each time the device manufacturer requests a change to the configuration, the vendor must re-validate it. This process can take 6-12 months and the professional services costs add up.
Aligning current challenges and goals for 2023 & beyond
While in years past medical device manufacturers positioned digital transformation as some future ideal state, the current environment coupled with changes on the horizon in 2022 are accelerating digital technology adoption, particularly in quality management.
Manufacturers of all sizes are turning to cloud-based, centralized and automated electronic quality management systems (eQMS) that unite all departments and individuals who impact quality, from their internal quality team out to third party suppliers. With all systems and data in one place, a manufacturer can perform predictive analytics to identify potential quality issues and take steps to mitigate supply shortages, such as switching to an alternate supplier and by that reducing the regulatory challenges in med device industry.
With a fully-validated, cloud-based eQMS configured with best practices that meet FDA, ISO, and GxP regulations, medical device manufacturers can comply with industry and regulatory guidelines while at the same time employing digital technologies (AI, ML) in an effective, secure and affordable manner.
References
1 When Is Cloud Technology Appropriate? Best Practices for Medical Devices, AAMI, September 29, 2021
2 New draft guidance to support risk-based computer software assurance,ISPE Boston, November 7, 2019
News, articles, and resources, every month.
Subscribe to our newsletter