Steps for a Successful Life Science Quality Audit – Part 1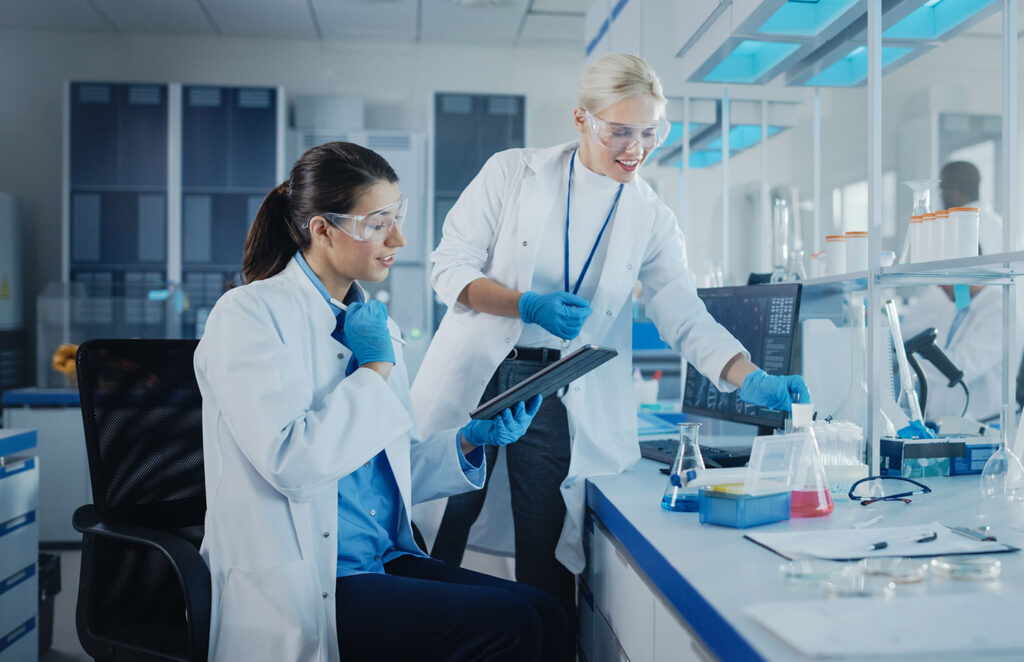 Getting Your Internal House in Order: Quality Audit
For quality management professionals in the life sciences, the word "audit" likely evokes visions of countless hours spent digging through data and documentation to prepare for the auditor's scrutiny.
This is particularly true for life science manufacturers who rely on manual, paper-based processes for quality management or outdated, on-premise quality management systems (QMS) that lack integration with key systems (e.g., MES, PLM, CRM) and digitization of processes and data.
But it doesn't have to be this stressful and complex. Companies with cloud-based electronic quality management systems (eQMS) can dramatically reduce life science audit time and improve auditor trust by swiftly accessing and delivering accurate and complete information to demonstrate compliance.
Furthermore, they can perform internal quality audits in alignment with industry standards and guidelines (e.g., ISO 13485, 21 CFR Part 314) to identify and address gaps and potential pitfalls that would derail efforts to satisfy an external auditor.
In part one of this two-part blog post series, we outline steps for conducting a proactive, internal audit to identify opportunities for continuous quality improvement and prepare for an external audit.
3 Steps to a Successful Internal Audit
Step One: Take a holistic approach
When faced with the challenge of demonstrating quality control in R&D, manufacturing, supply chain and other key operational areas, a quality team with largely manual processes is hard pressed to quickly deliver accurate, comprehensive and timely information.
When data is stored in spreadsheets or housed within systems that lack integration, the time and effort required to first find what is needed then patch it together in a meaningful and reportable way will drain any company's resources.
Before coming under the scrutiny of an audit, switch to a cloud-based eQMS that fully integrates and automates all processes that impact quality and serves as a single repository for digitized quality data and documentation. Apply advanced analytics to uncover insights and generate on-demand reports to meet audit requirements.
Step Two: Establish a Plan
Conducting an internal audit without a detailed plan is like boiling the ocean. A quality management team, especially one in a small-to-midsized life science company, likely doesn't have the time to manually audit every aspect of operations at once. This task is insurmountable when the team must continue carrying on with its day-to-day responsibilities and tasks alongside the auditing process.
With a fully-validated cloud eQMS preconfigured to industry best practices and regulations including 21 FDA CFR Part 11, EU GMP Annex 11, ISO 9001, ISO 13485, CFR Part 820, and GMP, a quality team can align its processes to be audit-ready at any time. Advanced audit management capabilities, such as the ability to schedule audits and automate their deployment, enables the quality team to keep on top of audit management with minimal effort. The eQMS system's generation of electronic audit reports offers actionable insights to guide quality and compliance improvements.
Step 3: Partner with Suppliers
With the life science industry's heavy reliance on suppliers, a comprehensive internal audit must extend out to the quality of these external parties. It is not enough for a life science manufacturer to assess a supplier's quality operations at the on-set of the relationships. Suppliers make changes to their products and production processes over time; therefore, a manufacturer must keep on top of these changes and how they impact the quality of their finished product.
With a cloud-based eQMS that integrates suppliers into the company's overall quality management operations, the quality team can manage, track and collaborate with these parties all in one place on a continuous basis. Built-in audit management capabilities that extend out to suppliers allow the organization to automate workflow, data and records related to supplier audits. Industry based supplier questionnaire templates to gather necessary data on a yearly basis. All of this supports preparedness for internal audits and those conducted by third parties.
Conclusion: Quality Audit
Among life science manufacturers surveyed, 77% said their organization treats digital innovation as a competitive differentiator. Preparing for an audit digitally versus manually paints a clear picture of how a company can not only improve compliance and quality but also gain a competitive edge.
In part two, we focus specifically on the external audit process, offering best practices and success factors for conformance and performance.
Continue reading part 2 – Steps for a Successful Life Sciences Quality Audit – Part 2
News, articles, and resources, every month.
Subscribe to our newsletter