Essential QMS Building Blocks for Emerging Life Science Organizations
Emerging life science organizations need broad Quality Management Systems (QMS) process coverage to allow for scalable growth. Without them, drug and medical device manufacturing firms can struggle to meet quality standards and maintain their competitive advantage.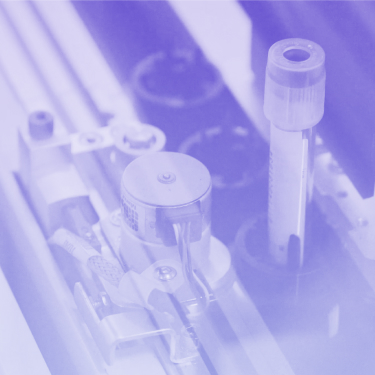 What is QMS?
A Quality Management System (QMS) is a formal system for documenting processes, procedures, and responsibilities within an organization to achieve quality objectives and meet policy requirements. 
A QMS is used to coordinate and direct the organization's activities to meet customer requirements and continuously improve efficacy and efficiency. Electronic management of such information enables a holistic view of the organization. It also provides a sustainable and transparent system that aligns with customer priorities and requirements. 
A few key points about QMS:
It's a mission-critical system mandated by regulations (with strict regulatory oversight) for companies both large and small. 

A QMS must meet complex and rigorous validation, security, and privacy standards 

A required solution for supply and distribution management 

QMS must comply with changing regulations in multiple regions
Elements and Requirements of QMS
The elements and requirements of a QMS should all work together to meet standards, as well as address an organization's unique business and manufacturing needs. Although each will vary by organization, emerging life science companies can view prospective QMS platforms that share the following commonalities: 
Organization's quality policy and objectives

Quality manual

which serve as a framework for meeting quality system requirements

Procedures, instructions, and records

Data management

Internal processes

Customer satisfaction from product quality

Process improvement opportunities 

Quality analysis



A clearly defined QMS is essential for quality and regulatory staff at emerging pharma, biotech, and medical device manufacturing companies. It ensures product quality, operational improvement, customer satisfaction, and organizational success. 
An iterative approach to digitizing all quality and compliance processes is critical to ensure uniformity in all products and at each level. Only by delivering reproducible results through formal iteration can an organization achieve quality objectives and meet requirements.
The Core Quality Processes of QMS
QMS core quality processes make up the essential building blocks for emerging life science organizations. These include:
Electronic Document Management 
Electronic Document Management through one central QMS solution allows supervision and integration of all quality control processes. The document management solution enables companies to manage all of their controlled and non-controlled documentation requirements. Documents go through a rigid life cycle process with creators, reviewers, and approvers. The document management solution is seamlessly integrated with the training solution and all other quality processes such as audits, CAPA, deviations, change control, and complaints.
Training
Training with automated management of employee training activities, scheduling, and tracking, electronic QMS training reduces risks and results in a stronger, better-trained, and more productive workforce. 
Outdated paper processes for training can adversely affect costs and brand identity, extend production manufacturing time, and result in regulatory fines and penalties. Switching to an automated employee training QMS can organize training tasks, monitor status, improve employee efficiency, and enhance organizational accountability.
With training management, users can manage end-to-end employee training from record management, course distribution and completion, and escalation. Training management solutions provide flexible curriculum management supporting internal and external certification, automated training creation by job title, and curriculum for employees and partners. They allow for the tracking, escalation, and measurement of training effectiveness. 
Automated Complaint Management 
Automated Complaint Management allows an organization to log, investigate, and respond to customer complaints in a timely manner, while monitoring developing trends through integrated tracking and reporting. A QMS provides centralized complaint intake processes. It manages site-level investigations and processes both corrective and preventative actions. 
Benefits to automating complaint management include improved customer retention, standardized industry compliance, and a reduction in potential product liability lawsuits. Quicker response times can result in competitive advantage, enhancing brand reputation and enabling the organization to address issues before a product's shelf life is done.
Change Control
Change Control through QMS offers a standardized process for workflow flexibility, allowing a drug or medical device manufacturer to manage all types of changes from one centralized platform. This electronic coordination of interdepartmental changes results in increased transparency, as users may view requested changes, change status, and assigned responsibilities. 
Updating to digital QMS change control can also help an organization avoid miscommunications, disruption of daily operations, and clashes with previously submitted changes. Applications for QMS change control include equipment, processes, batch/materials, documents, computer systems, suppliers, utilities, and validation.
CAPAs
Corrective And Preventative Actions (CAPAs) include identifying, strategizing, and preventing or mitigating adverse effects to an organization. CAPAs address quality issues with prompt solutions, implement corrective actions, and modify processes moving forward to prevent issues from happening again. They allow drug and medical device manufacturing firms to make a gradual shift from corrective to preventive.
EQMS can automate such processes while tracking tasks, managing workflows to completion, and ensuring all regulations and requirements are met. Implementing this type of flexible yet controlled system results in a fully configurable workflow, decreased cycle times, and reduced quality issues.
Risk Management 
Risk Management enables an organization to proactively manage risks associated with manufacturing of drugs and medical devices throughout the product lifecycle. Patient safety, product quality, and many other necessary parts of business all pose potential risks. Collecting, analyzing, and learning from company data can help an organization avoid adverse events in the future. 
A single-source digital risk management solution is the key to informed decision-making. Risk review dashboards provide hazard analysis and Failure Mode and Effects Analysis (FMEA). These features can then generate a list of risk control activities and assignments, in the event of a quality event. 
Quality Events
Quality Events occur when there are issues with product, component, or ingredient quality in the pharmaceutical manufacturing lifecycle. A quality event can adversely affect an organization in several ways, including decreased cycle time, poor brand image, and loss of business. 
Quality issues can occur more frequently without a digital QMS for analysis, solutions, tracking, and prevention. Automating workflows enables the system to identify where problems occurred, assign corrective tasks, and identify how to avoid such deviations in the future.
Deviations/Non-conformances 
Deviations/Non-conformances in product composition or quality can result in adverse quality events. If uncovered during audits, such non-conformances may incur fines and penalties. Firms can avoid recurring deviations by automating workflows with EQMS, which provides risk analysis and audit trail functionality to ensure compliance with all manufacturing, quality, and customer requirements.
Supplier Quality
Supplier Quality is critical to ensuring product success and customer satisfaction in the drug and medical manufacturing industry. Life science companies of all sizes must be able to manage, track, and collaborate with suppliers, contract manufacturers, and distribution chain partners across the entire supply chain. 
A single-source dashboard QMS can link to all systems, overseeing every element of product production and lifecycle. Built-in audit management systems automate workflow, data, and records related to all audits, including those of suppliers. They allow identification of quality incidents throughout the supply chain ecosystem to help streamline all quality and compliance processes in one system.
In today's global economy, supplier quality management helps consolidate quality management silos of suppliers, contracted manufacturing organizations (CMO), internal production divisions, and distribution supply chain into one connected quality system. 
Audit Management
Audit Management systems can continuously monitor resources, workflow, data, and records in anticipation of internal, external, consumer, and 3rd party regulatory audits. Outdated paper-based methods can result in delays and errors, while a digital QMS can automate and schedule, prepare, and track all audit steps. 
Audit management systems streamline audits with a consistent and harmonized process, and manage secure, reliable data on a centralized and scalable platform. 
Why Is QMS Important?
For large and small companies, both pre-market and post-market, a QMS is required for life science e companies to ensure product performance, safety, compliance, and efficacy. 
An electronic QMS provides a single dashboard to manage all aspects of medical product quality throughout its lifecycle, meeting company goals. Single-source management of documents, complaints, risk analysis, audits, change control, workforce training, and CAPAs allows for continuous improvement and scalable growth of an emerging life science organization. 
Establishing a cloud based, electronic QMS early on sets a foundation for success. It not only provides a way to gain credibility with customers and regulatory agencies such as the FDA, but the process improvement will streamline and optimize the manufacturing process. 
A comprehensive and holistic QMS can improve nearly every aspect of an organization, including increased sales. Additional benefits may include reduced errors, cost, and waste, along with increased productivity. 
Conclusion
All pharmaceutical, biotech, medical device, and adjacent life science companies are required by law to implement and adhere to a Quality Management System procedure. Digitalizing that system can streamline and enhance an organization's workflows, brand image, customer base, and workforce–empowering your staff to work smarter and not harder. 
Scalable quality management is possible, and vital, for any growing life science business. Digital QMS will provide the building blocks for growth. 
As stated in Jack West's Unlocking The Power Of Your QMS: Keys to Business Performance Improvement, "Some organizations just get by. While they may realize some successes over time, they are not often traceable to the organization's quality management system (QMS)." Other organizations can trace performance improvements to their QMSs, and therefore are able to sustain and expand upon them." 
News, articles, and resources, every month.
Subscribe to our newsletter