Top 5 Life Sciences Technology Trends to Watch in 2023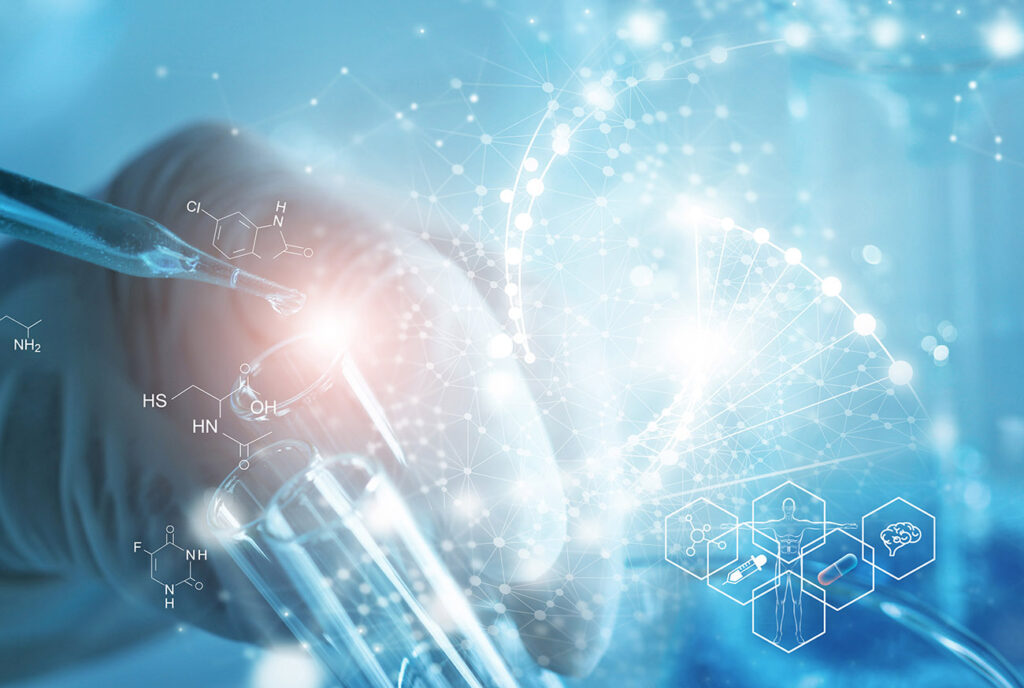 The new year is here and so are predictions around the technologies that will have the greatest impact on the life sciences industry in the next 12 months.
With 95% of life sciences executives surveyed saying the development of innovative products is their focus for 2023, quality management will be a top priority to reduce risks and costs, increase regulatory compliance, and accelerate the product development lifecycle.
Based on what we are hearing in the market, insights from industry analysts and the latest quantitative research, here are the top 5 technology trends happening in the life sciences in 2023, with a focus on quality management innovation.
1. AI
"Artificial intelligence (AI) is a key next step in the evolution of life sciences companies," says Deloitte, noting the "widening the gap between companies that embrace these technologies and those waiting for 'the future.'"
In 2023, more life sciences manufacturers will recognize that the future is now, and they can't risk falling behind in the race to develop and deliver quality drugs and devices to the global market. Those with AI, machine learning, IOT integration and big data analytics within their quality management system (QMS) can extract actionable insights from the tremendous volumes of quality data throughout their enterprises.
"The use of AI is undeniably going to expand in 2023 and will continue to add significant value in the life sciences industry," stated advisory firm EisnerAmper, designating AI as the number one trend to watch this year. Among life sciences CIOs surveyed by Gartner, 94% selected AI/ML as the technology they are most likely to implement by 2025.
2. Cloud technologies
To leverage the power of AI, life sciences manufacturers must have all their quality data in one place. That means abandoning the patchwork of disparate IT systems, data silos and manual workarounds that have held them back for too long.
The drive for digital transformation in life sciences quality management will continue to accelerate in 2023, with 87% of C-suite executives surveyed saying they plan to invest in digital innovation to prepare for industry trends in the coming year.
With a cloud-based, electronic quality management system (eQMS), a life sciences manufacturer can consolidate its quality operations and information within a single platform for optimal visibility and control. Automated workflows eliminate manual tasks for greater efficiency and accuracy. Quality in the cloud is also scalable, enabling the manufacturer to expand its capabilities and reach as it grows.
As EisnerAmper stated in its 2023 trends report, "With the promising efficiencies that cloud computing can provide, the life sciences industry can focus on their true missions and cultivate cures in a shorter timeframe."
3. Real-world data (RWD)
Among life sciences CIOs who took part in the 2023 Gartner CIO and Technology Executive Survey, 60% said they will spend more on business intelligence/data analytics in 2023 compared with 2022.
Investments in real-world data (RWD) analysis are high on the priority list as life sciences manufacturers face increased pressure to prove product effectiveness and safety to regulators, healthcare providers, patients and payors.
The U.S. Food and Drug Administration (FDA) uses RWD to monitor post market safety and adverse events of drugs and devices, and to make regulatory decisions. Both its Advancing Real-World Evidence (RWE) Program announced in October 2022, and proposed expansion of Medical Device User Fee funding to external organization(s) to support RWE, announced in January 2023, demonstrate the growing importance of RWD generation to meet regulatory requirements in the next 12 months and beyond.,
To establish the link between the quality of operations – from R&D through commercialization – and its impact on products and patients in the real world, manufacturers need enterprise quality management software with robust analytics capabilities and reporting.
4. Natural language processing
Within the AI category, natural language processing (NLP) presents significant promise for the life sciences, particularly with regards to RWD. Because most RWD comes in the form of unstructured data (e.g., from electronic health records (EHR), insurance claims and billing, product and disease registries, patient reported outcomes, mobile devices, etc.), NLP enables manufacturers to cut through the clutter and uncover meaningful information efficiently and effectively.
Industry experts believe NPL could become the dominant trend in analytics in the next 12 months. In the life sciences, a growing number of manufacturers are presenting successful use cases.
For example, Novo Nordisk is using NLP to analyze RWD on usage of its products derived from medical information requests, field medical affairs and medical scientific liaison reports, customer call center reports, news feeds, scientific literature, conference abstracts, and interactions with healthcare professionals (HCP). In a report on its work the company stated:
"Being able to respond rapidly to trends seen in clinical practice, concerns from patients or HCPs, or indications of competitor product advantage, enables Novo Nordisk to stay at the forefront of diabetes care."
5. Supply chain
While efforts have been made to move more manufacturing on-shore or near-shore to North America, China remains a major manufacturing hub of critical medical equipment and a significant source for active pharmaceutical ingredients (API).
Life sciences manufacturers expect continued supply chain disruptions in 2023 and have been preparing for them. Among C-suite executives from life sciences companies surveyed, 43% said supply chain disruption is the trend having the most impact on organizational strategy this year and 85% are focused on building supply chain resiliency.
To build greater resiliency into their supply chains, life sciences manufacturers need visibility into their suppliers' operations so they can monitor the quality of their processes and materials. But 60% of life sciences supply chain executives struggle to get real-time inventory and visibility from external manufacturing partners, according to research from Accenture.
To overcome these challenges and gain greater control over their supply chains, life science manufacturers are deploying quality management software that extends out to suppliers. With real-time visibility into supplier activities, manufacturers can proactively pivot when issues arise to mitigate risk and maintain manufacturing continuity.
News, articles, and resources, every month.
Subscribe to our newsletter