ISO 17025 Checklist (with XLS Download)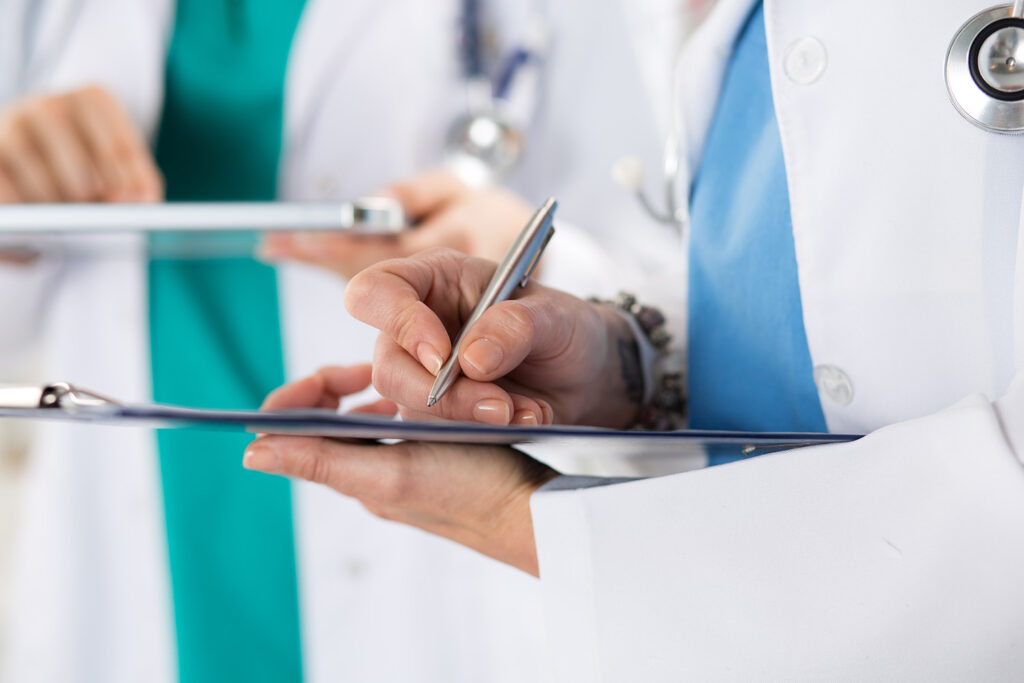 One of the most significant limiting factors in the quality of a pharmaceutical, medical device, or other life sciences product is the quality of the laboratory where development and testing occurs. The way to ensure that your products meet the highest standards of quality and consistency — and convey your commitment to meeting these standards to customers and other parties — is to obtain ISO 17025 accreditation.
ISO 17025 accreditation is recognized throughout the world as proof that a lab can carry out testing and calibrations in an efficient, consistent, and competent manner. Given the importance of life sciences products, it's understandable that customers will be looking for objective, third-party verification that everything they are using or consuming has been produced in an environment of the highest quality.
This post will go over what is involved in ISO 17025 accreditation and why it matters so much. We're also providing a free downloadable checklist to help you prepare for the ISO 17025 accreditation process.
What is ISO 17025?
ISO 17025 was created by the International Organization for Standardization to establish the performance and technical requirements that ensure laboratories are competent to perform testing and calibration functions (including sampling) consistently and impartially.
As a complete quality management system designed to produce consistent outcomes, ISO 17025 covers related matters such as document control and corrective actions. It applies to all testing and calibration laboratories regardless of size. A similar standard, ISO 9001, applies to all labs, not just ones involved in testing and calibration.
It's not strictly mandatory for a laboratory to obtain ISO 17025 accreditation, and not every lab that stays in compliance with the standard seeks out accreditation. However, accreditation may be a de facto requirement for many customers, suppliers, and regulatory agencies. Without objective, third-party accreditation, there is no way for outside observers to know whether or not a lab is adhering to high quality standards. Forgoing this accreditation will put any life sciences manufacturer at a disadvantage relative to their accredited competitors.
What are the benefits of ISO 17025?
The main benefit of ISO 17025 is that it allows customers and business partners to feel confident that a lab is consistently producing high-quality output. The specific requirements of ISO 17025 and its implementation can confer many additional benefits for the companies following them. These include:
It's good for your brand. ISO standards are recognized internationally. ISO 17025 specifically establishes quality and competency in every vital aspect of your lab operations. Accreditation at this level will get you taken more seriously in all your industry dealings.
It's good for your bottom line. Getting accredited can be costly at the outset, but it can save you money in the long run by improving efficiency and eliminating the need for supplier audits and retesting. Also, because accreditation can uplift your reputation and image, you can expect to see more sales opportunities and an increase in revenue.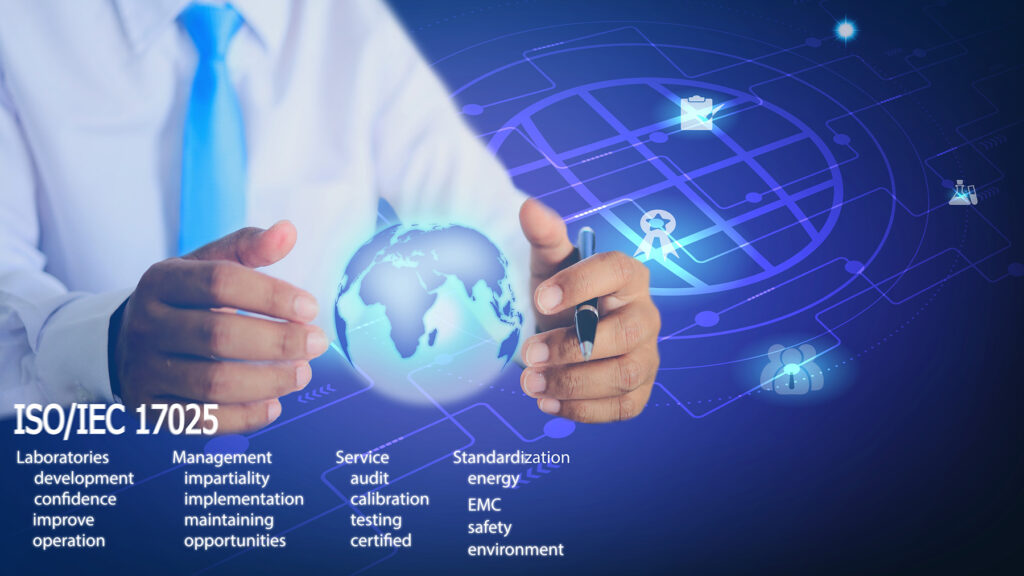 It keeps you in compliance with safety regulations. While ISO 17025 may not be legally mandatory, most labs operate under many regulatory frameworks. Staying in line with the ISO 17025 requirements will also help ensure you're complying with other, overlapping local regulations that might be enforceable.
It helps you collaborate with partners. Working in partnership with other life sciences firms is how major breakthroughs happen – but it can be difficult to get everybody on the same page when the rules and requirements aren't the same. As an international standard, ISO 17025 is something every stakeholder can get behind.
Download your FREE ISO 17025 Checklist

How to Prepare for the ISO 17025 Certification Process
Getting ISO 17025 accreditation can be a somewhat lengthy process. Third-party auditors are required to bring some specific knowledge of your field to the table, so there may be wait times and travel expenses involved in getting qualified individuals to your location. It's advisable to go into the process fully informed and prepared. In broad strokes, here are the five steps to follow:
Step 1
Thoroughly familiarize yourself with the requirements of the ISO 17025 standard, and make sure you have the support of management to take whatever actions will be necessary to get into compliance.
Step 2
Conduct an internal audit to find out ahead of time if there are any areas where you might run into trouble meeting the requirements.
Step 3
Analyze the audit data and develop whatever training initiatives, process improvements, or policy changes might be needed to improve compliance. Make whatever actions or changes are necessary to eliminate non-compliance.
Step 4
Carefully document all of the actions taken in steps 1-3.
Step 5
Hire a qualified third-party auditor to assess whether or not you are meeting the requirements. They will submit their results to the accreditation body that will ultimately determine whether or not to grant accreditation. You will have to undergo regular audits in the future to maintain your accredited status.
Going through a detailed ISO 17025 checklist can help you figure out if you're meeting the requirements for accreditation before you embark on the process.
How to Use the ISO 17025 Checklist
There's a lot to do in preparation for ISO 17025 accreditation before you even start thinking about which third-party auditor to hire. Keeping track of everything can be daunting, and engaging the assessors only to find out you have significant issues to fix can be an expensive waste of time.
By following the ISO 17025 checklist, you can work your way through a comprehensive rundown of all of the big-picture policies and fine-grained details of the standard before you start moving toward accreditation.
The checklist breaks down the requirements into five sections: general requirements, structural requirements, resource requirements, process requirements, and management system requirements.
Once you've filled out the checklist, you'll need to take a closer look at every item marked "Not Compliant" and make a plan for what you need to do to get in full compliance with the standard.
Proper Preparation is Everything
Companies that manufacture products that affect the health and wellbeing of their customers have an enormous responsibility to make sure that they're upholding the strictest standards of safety and quality. Equally important is conveying to customers that you can be trusted to maintain those standards. The best way to achieve these two goals is through unbiased assessments and the internationally recognized ISO 17025 accreditation process.
Such a substantial undertaking is more manageable when your life sciences organization is supported with the right tools. Robust eQMS software like Dot Compliance can empower you to understand, optimize, and collaborate on your processes before you start investing in internal audits or third-party assessors. That way, you can significantly improve your chances of successful accreditation on the first attempt without engaging in expensive corrective actions.
News, articles, and resources, every month.
Subscribe to our newsletter