Steps to Consider When Dealing With 483 FDA and Warning Letters
The FDA sends an FDA Form 483 Observation, also known as a "inspectional observation" or "Form 483" to draw attention to any potential legal infractions discovered during a routine inspection. These are issued after a 483 FDA inspection. An FDA Form 483 Observation may concern the company's building, tools, controls, procedures, goods, personnel conduct, or records.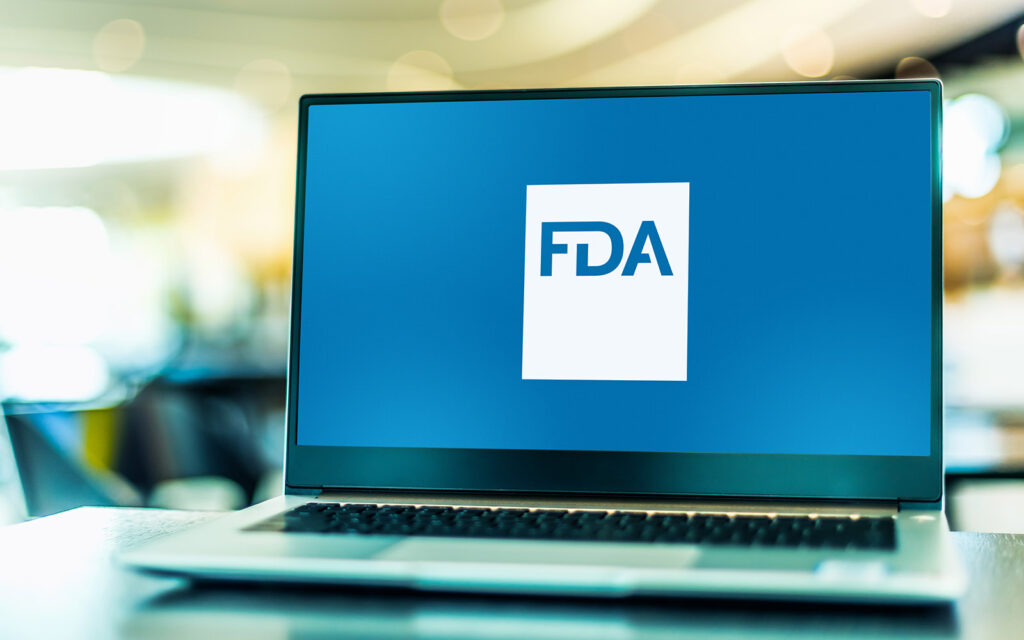 Regulation infractions may not be definitively determined by an FDA Form 483, but they are nonetheless reason for worry and require prompt attention. An FDA Form 483 Observation can have devastating financial effects, potentially losing businesses millions of dollars. The FDA Form 483 Observation might initiate training, redesign, process implementation, and other steps if the problems are widespread.
It is preferable to prepare for any potential problems that might lead to a 483 Observation by developing and putting into place procedures to prevent this situation. In addition to being costly and disruptive to the business, attempting to fix the problems identified as a consequence of a 483 Observation can have a negative impact on staff morale.
The establishment inspection report could be sent to the business a few months following the examination (EIR). The inspector will file any FDA Form 483 Observations before departing the site. The business has 15 days from the time it receives FDA Form 483 Observations to reply.
Is a 483 The Same as a Warning Letter?
An FDA Warning Letter is a formal letter of deficiency from the organization, which is delivered by the agency's investigators. Without FDA notification, companies may get this paper in the mail. The FDA asks the business to respond to the issues indicated in the Form 483 Observations made during the inspection prior to issuing a Warning Letter. A Warning Letter will be issued if the FDA determines that this answer is unsatisfactory.
FDA Warning Letters are often delivered overnight with delivery confirmation (e.g., return receipt requested, FedEx). Similar to an FDA 483, the business has a maximum of 15 days to react in writing. The FDA may reduce the date, though, if the reason for the Warning Letter is serious.
Observations and Warning Letters on Form 483 are occasionally confused with one another. Types of FDA Warning Letters, like FDA Form 483 Observations, may be costly, dramatically extend time to market, and use up cash in the process. However, because they signify a step up in the process, FDA Warning Letters are more significant than Form 483 Observations. Therefore, any agency concerns raised by an FDA Warning Letter should be resolved right at once.
What to Do After Receiving an FDA Form 483 Observation
If you get an FDA Form 483 Observation, you need to handle the matter carefully. Prior to the inspector leaving the premises, you should go through the paperwork with them. Since there is limited time to solve the issues, it's essential that you fully comprehend the papers and what has to be done to fix the problems. Ensure you also document these observations in your QMS using your QMS software.
Before the inspector departs: Make sure to:
Identify and discuss any inaccuracies in the observations
Gain a grasp of the observations made and ensure their correctness
Recognize the overall message the FDA is communicating
Ask inquiries, show that you are aware of the rules that apply and;
if required, seek legal advice
The FDA Form observations need a thorough written response with completion deadlines. Additionally, it is a good idea to reply to the district director and send a polite copy to the main investigator. You might challenge or inquire about the observations in your 483 response. Observations on the FDA Form 483 may be eliminated with enough information.
There are repercussions if there is no response within 15 days, and this sit well in terms of quality and compliance. The FDA will examine the Form 483 Observations, an Establishment Inspection Report, and your response when you have filed them. This data will be used by the organization to decide what other steps to take. You should also track these FDA Quality Metrics.
Does The FDA Respond To 483 Responses?
You should outline how frequently you will provide updates to FDA in your initial response letter, as well as when the following one will be given. This will partly rely on the size of the necessary repairs. A good rule of thumb is to deliver updates every 4–6 weeks.
You should be quite repetitious in each successive update letter. The letter's main content will probably be pretty similar to the opening statement. The identical information from the first answer should always be repeated in the appendix, along with any changes when tasks are finished.
It is conceivable that FDA will reply to every email.
Your next letter to FDA should say this after you consider that the 483 observations have been satisfactorily handled. FDA is going to answer, and they could ask you more questions or agree with what you said.
Are FDA 483 Made Public?
Form FDA 483s are public records that can be obtained through the FDA's Freedom of Information Act Office. So, anyone may request any Form FDA 483. But obtaining a 483 can be expensive and time-consuming. Before the report is made public, the FDA must remove/redact any material that would be considered confidential. If the form has not already been requested, you can wind up having to pay hundreds of dollars and wait a long time to receive it.
Depending on the backlog at the FDA FOIA office, Form FDA 483s that have previously been requested by someone else and processed (thus, already redacted of confidential information) can be completed quickly – within days or weeks.
How Dot Compliance QMS can help manage FDA 483s and Warning Letters
Receiving an FDA 483 Observation or a Warning Letter can take its toll on any life sciences organization, costing resources and time.
Leveraging technology is the best way to manage regulatory issues and stay compliant. Dot Compliance pre-configured, ready to use eQMS software covers a wide range of quality business processes that ensures all quality and compliance data is maintained in one location with software updates to support ongoing regulatory requirements. Its the best defense against 483s and warning letter.
News, articles, and resources, every month.
Subscribe to our newsletter