The Ultimate Guide to ISO 9001 QMS
The Quality Management System (QMS) doesn't have any independent standards. It depends on other accepted standards for its definition, application, and actual execution such as ISO 9001. It is the obligation of the firm to implement the pertinent standards, which vary depending on a variety of elements, such as location, product type, and target market.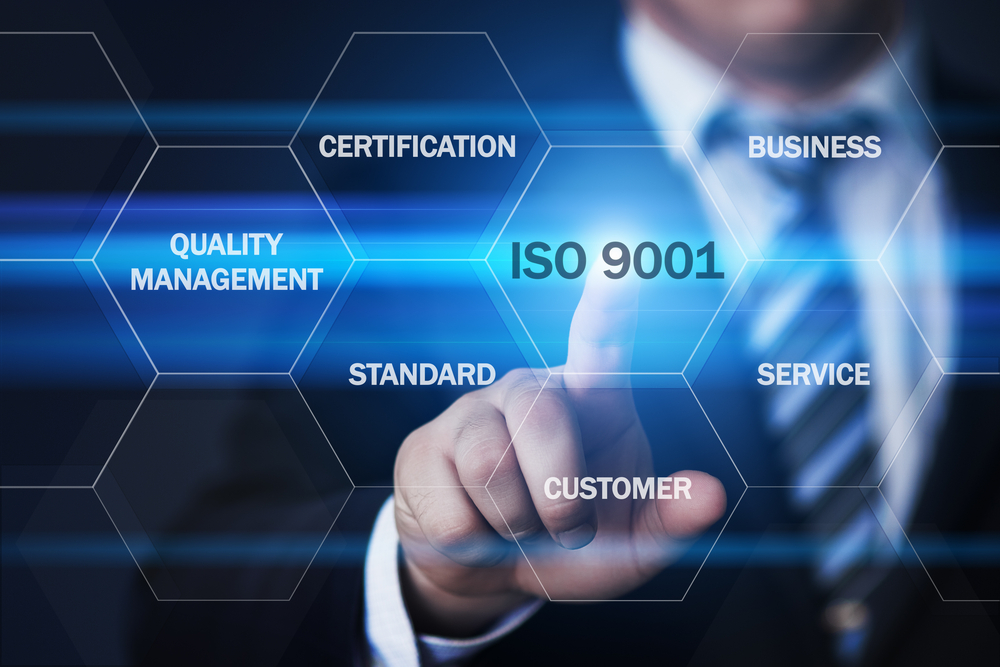 The following is a list of some of the most prevalent rules and regulations that apply to the Pharmaceutical Quality Management System (QMS).
Organization for International Standardization (ISO):
ISO is a global organization that creates standards for a variety of sectors, including the pharmaceutical industry. Prior to ISO 9001:2015, the standard for Quality Management Systems (QMS) was ISO 9001:2005.
The procedure of inspection and certification is not handled by the ISO. Instead, firms are checked by outside contractors to see if they adhere to ISO criteria.
The ISO representative for creating standards for the certifying bodies taking part in the ISO certification process is the Committee on Conformity Assessment (CASCO) of the ISO.
ISO 9001 Overview for Pharma
There is undoubtedly no shortage of rules that directly affect the pharmaceutical sector in today's regulatory environment, particularly given that pharmaceutical goods are supplied abroad.
Pharmaceuticals, for instance, must adhere to 21 CFR Part 211 in order to be supplied in the United States. The United States Food and Drug Administration (FDA) has the authority to enforce compliance with the Code of Federal Regulations, which has significant consequences if disregarded.
Considering ISO 9001:2015 certifications makes sense for pharmaceutical managers given the requirement for compliance, quality, and safety. Pharmaceutical businesses work hard to ensure client satisfaction by offering dependable, high-quality products and services.
The International Organization for Standardization (ISO) as a whole seeks to ensure that goods and services are trustworthy as well as safe by creating norms that can be adopted into any organization, regardless of size, complexity of the given goods/services, or organizational structure. A quality management system's certification to ISO 9001:2015 shows that a specific set of standards has been developed, maintained, and supported by senior management.
A number of ISO 9001:2015 components, including rules (both local and global), regulatory guidelines, best practices, and industry expectations, are already present in effective pharmaceutical quality systems.
ISO 9001:2015 plays a significant role in establishing a quality system standard for pharma manufacturers, and is a guide on how to implement ISO 9001:2015 into a pharmaceutical organization's quality system.
Updating to ISO 9001:2015 will be beneficial because this standard is widely accepted and many vendors of excipients and packaging components already have the ISO 9001 certification.
Benefits of ISO 9001 Pharmaceutical
Some of the advantages of having ISO 9001:2015 quality certification for your company's pharmaceutical manufacturing operations are outlined below:
Better organizational performance: To obtain ISO certification, you must set up quality controls that will make your business work more efficiently. The certification procedure offers you the chance to evaluate your company's performance and find ways to increase productivity.
Lower danger to employee safety: By adhering to safety regulations, your pharmaceutical manufacturing business is able to safeguard the wellbeing of those working on the production line.
Compliance with federal and international regulations: Through ISO certification and the quality controls you implement, your company can adhere to pharmaceutical industry standards.
Pharmaceutical industry certifications encourage the application of well-known best practices, ensuring that the pharmaceutical goods your company produces are both safe and effective.

ISO 9001 QMS
QMS requirements have been around for decades. Having strategic vision and strong senior leadership support are essential components of a quality management system.
Within ISO 9001:2015 you will see Section 5 Leadership, Clause 5.1.1 stating, "Top management shall demonstrate leadership and commitment with respect to the quality management system …:" this is subsequently followed by ten commitments to ensure that the QMS requirements are properly incorporated into the organization's business processes and that there is a focus on support, management, continuous improvement, resourcing, and communication.
It is crucial to look at the unbiased data that shows senior management commitment and attention to the QMS when you are evaluating your suppliers.
There are four new requirements for modification in ISO 9001:2015 and they are as follows:
8.1 Operational planning and control
8.3.6 Design and development changes and
8.5.6 Control of changes.
An organization's QMS and processes may need to be modified after they are put in place in order to implement continuous improvement and reduce risk. The process for evaluating and implementing change must be "carried out in a planned and methodical manner" and take into account a number of factors, such as the motivation for the change and potential results, potential effects on the QMS, and how the change will be suitably resourced.
These requirements, as well as a number of others, are already included in the quality systems used by the pharmaceutical sector, but for some organizations, this may be a novel method of operation. The possibility for "unintended consequences" that follow the implementation of the change is an intriguing issue in many change control procedures.
ISO 9001 with Dot Compliance
Numerous standards and regulatory groups with access to a plethora of knowledge and expertise oversee the pharmaceutical business. A company's ability to provide products that are safe, effective, and of high quality is shown by its accreditation or approval by these organizations.
It is not simple to accredit or approve these entities. Massive investments must be made in capital, infrastructure, and labor. Additionally, it calls for the appropriate expertise, knowledge, and competence. All of this is required to produce high-quality pharmaceutical goods that meet regulatory bodies' compliance standards and win their approval. The use of a digital technology, such as an Electronic Quality Management System (eQMS) from Dot Compliance, enables pharmaceutical experts to concentrate more on addressing problems than on typical paperwork procedures.
News, articles, and resources, every month.
Subscribe to our newsletter