QMS 101: Quality Management System (QMS) for Life Sciences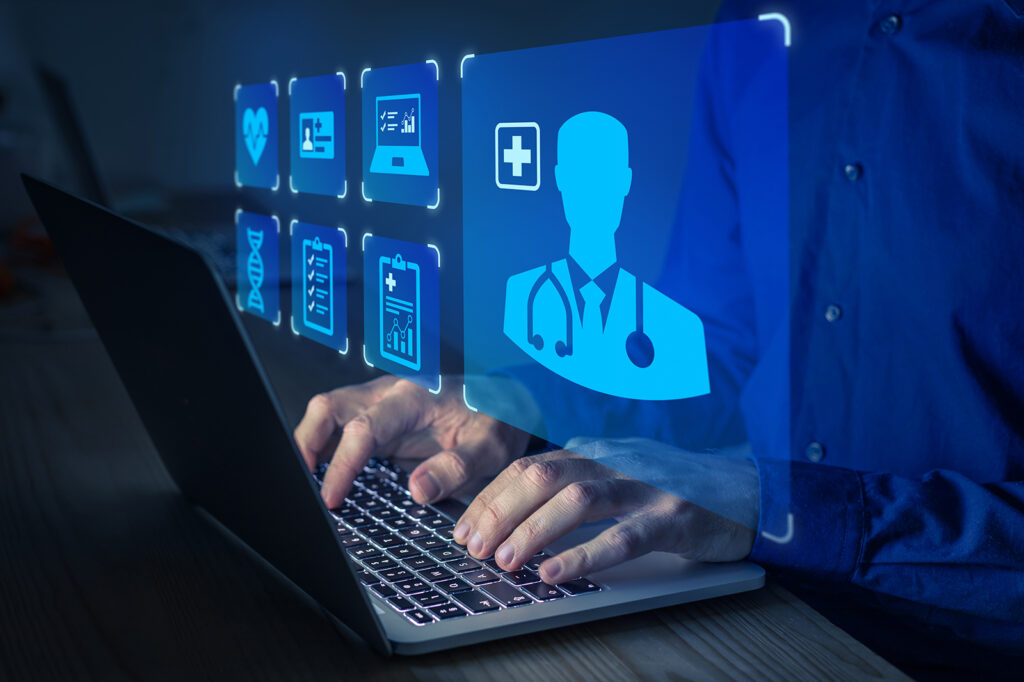 Defining and formalizing a system that records processes, procedures, and roles for accomplishing quality policies and objectives is the main goal of a QMS in Life Sciences. In essence, it offers the framework for multiple organizational functions to collaborate and produce the highest-quality goods and services to the client.
To find out the benchmark for satisfying global standards of Quality Management System, consult ISO 9001:2015 or ISO 13485:2016. Along with these International Standards, regulatory bodies in the EU and the US also impose strict QMS standards on producers. Those who require a Quality Management System for Manufacturing can read EU MDR and EU MDD publications from EU agencies to learn more about the infrastructure needs for QMS. While the federal regulations' 21 CFR Part 820 is specifically devoted to "Quality System Regulation."
All of these rules and laws may have many names and representations, but they all refer to the same entity. A life science researcher would probably concur that quality is not an option but rather a need to work in the field. And the foundational infrastructure required to develop a quality culture within the organization is the quality management system. The essentials of quality management in the life sciences, for example, a Quality Management System for Pharmaceuticals, will be covered in this article.
Quality Management in Manufacturing
The modern manufacturing industry consists of a variety of highly developed machinery and procedures. A product that follows Good Manufacturing Practices (GMP) regulations is seen to be of excellent quality and doesn't put the customer at danger. Companies must have a strong quality management system and incorporate risk management to ensure compliance with GMP requirements established by regulatory bodies in order to aim for such high-quality products. The secret to success is having a system that gives you a competitive advantage by alerting you to serious quality problems early on.
Quality Management in Pharmaceuticals
The Pharmaceutical Quality Management System (QMS) is a collection of activities and processes that improve the quality of the final product. It focuses on specific persons and processes involved in the production of goods and stops them from straying from quality standards like ISO and ICH Q10.
Quality Management in Medical Device
The purpose of medical device quality management systems (QMS) is to make it easier to adhere to FDA requirements and standards like ISO 13485. (the International Organization for Standardization specific to medical devices). Additionally, life science companies may enhance product quality and safety, lower overall costs, boost operational efficiency, and unify and standardize procedures, documentation, and communication using a medical QMS.
SUITABLE QMS FOR BUSINESSES IN THE LIFE SCIENCES
Businesses trying to promote their life science products are always up against FDA regulations. An important factor in determining if your product can become compliant is a quality management system (QMS). The implementation of a cost-effective QMS that may assist introduce enhanced traceability is only one of the many challenges that QMS Life Science firms face.
The following qualities are indispensable in your search, especially for adherence with ISO standards, whether you are a start-up wanting to deploy your first QMS or an established business searching for a new QMS software provider on the market.
Management of Documentation
Management of the training function
Quality Instances
Total Product Lifecycle Development
MANAGEMENT OF DOCUMENTATION IN LIFE SCIENCES
Keep in mind that anything that is not documented is not done. In other words, if a company doesn't have a documented quality practice, it doesn't have any.
This implies that documentation is the first piece of infrastructure your business needs to create a QMS. Organizations used to rely on paper-based papers, but thanks to rapid technological advancement, they are now choosing more sophisticated cloud-based documentation solutions.
What if you already have all of your quality policies published on a cloud-based platform for documentation? Is that sufficient? No, is the response. Life science manufacturers must adhere to several Document Control-related criteria as outlined by EU Annex 11 and 21 CFR Part 11.
You may already be aware that the whole economy, including the life sciences sector, is undergoing a digital transformation. A paperless Life Science QMS will lessen the regulatory burden of getting your product approved for the market. With so many different QMS options available, it's critical to pick one that can support paperless quality processes and offer collaboration tools for comprehensive document management.
If a document management feature has tight procedures or few options for collaboration, it could make it more difficult for your team to complete global job tasks. Choose a document management platform that will support your organization's quality procedures and enable team communication rather than allowing it to develop into a complex and challenging system to use.
Although it is feasible to undertake document control manually, doing so relieves quality professionals of a significant amount of work. The first fundamental component of a quality management system is "document management."
MANAGEMENT OF THE TRAINING FUNCTION
Examine if a QMS makes fulfilling your team's objectives of going above and beyond compliance standards and establishing a quality-driven business easier. The finest systems have cutting-edge features to simplify operations, such as the capacity to assign staff members with training in response to CAPAs or quality incidents.
Effective training management is the foundation of quality processes. The complexity of regulatory clearance for your product will be eliminated if you provide not just document accessibility but also document approval by staff. Personnel can utilize automated quality procedures, such as approving Standard Operating Procedures (SOPs), enabling attempts to continuously improve. The difficulties associated with regulatory clearance will be reduced by a QMS that can automate these quality processes.
QUALITY INSTANCES
Seeking a QMS that can offer effective management of quality events throughout the product's lifetime is a crucial aim for Life Science and Healthcare enterprises. These events include:
Internal and external audits
Corrective and Preventive Actions
Deviations from procedures
Non-conforming events
The life science quality management system should, at the very least, be able to trigger adjustments and improvements when a quality event occurs. Particularly in the early stages of the lifespan of your product. When choosing an integration of a QMS, be careful to take the capabilities of controlling quality events into account.
TOTAL PRODUCT LIFECYCLE DEVELOPMENT IN LIFE SCIENCES
The FDA's regulatory requirements must be met for your product to be approved for sale. It is considerably more difficult to develop innovations in the heavily regulated life science sector when ISO 13485 documentation standards are in place.
A full-fledged risk management and document control application can increase transparency for the creation of your product. Adopting a completely configurable QMS that includes industry best practices for regulatory requirements while avoiding costs and timetable delays is the first step in streamlining risk management and document control.
THE OBJECTIVE OF LIFE SCIENCES QUALITY MANAGEMENT SYSTEM WITH DOT COMPLIANCE
The main goal of a life science QMS system is to provide high-quality goods on schedule while adhering to all relevant regulatory requirements. A company's operational efficiency may be increased with the use of a QMS, which also ensures compliance with quality rules and goals. Dot Compliance offers a ready-to-use Quality Management System powered by the Salesforce.com platform. The Dot Compliance Suite includes an extensive set of off-the-shelf ready QMS and compliance pre-configured best practice processes, enabling life science manufacturers to deploy quickly and cost effectively. The solutions are fully compliant with 21 CFR part 11, EU-Annex 11 and support ISO 9001, 13485, 14791 and 27001..
News, articles, and resources, every month.
Subscribe to our newsletter