How Women in the Workforce Impact Quality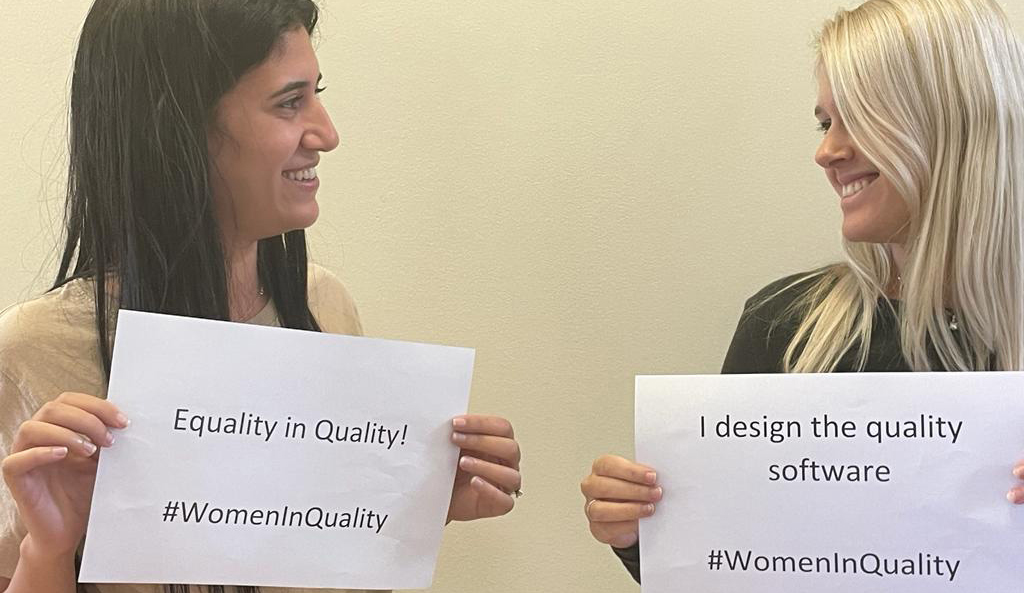 There is no doubt that having women in your business increases the quality of your business. Many studies have shown that having women in the workplace increases profitability, improves the customer experience, and make a company more socially responsible. Peterson Institute, GFP Index, Forbes are just a few examples. However, women are still discriminated against for upper management and leadership roles, especially in the Life Science industry.
Here are five ways, as shown in multiple studies, women directly impact the quality of your business.
1) Higher quality employees who stick around.
Studies have shown that having more women on staff, especially in leadership roles, leads to less gender discrimination and higher employee retention rates. With more women in roles of authority the processes become more transparent and accessible by employees.
This often attributes to more diverse thoughts in the decision making process. With all male leadership there increasingly tends to be a "unified" mindset of how things should be accomplished leading to a closed off atmosphere ultimately driving away talent that believes things will never change.
2) A greater acceptance of change and a decrease in risk.
It has also been found that when women make decisions, especially those involving change, there is a lower amount of risk or the risk is mitigated. A study done by the Harvard Business Review found that risk taking decreased 14% while the openness to change increase by 10% when the decision making process involved women.
As the study states this in fact isn't a result of simply having a new perspective on leadership but more so a shift in how management shifts as a whole. Simply having women in positions of decision making causes everyone in those positions to shift how they think about any given situation. Which, in and of it self, makes the entire team more open minded and open to change.
3) Improves the company reputation as a whole.
Let's face it, reputation matters. The better your reputation the easier it is to gain customers. Your products have a better reputation for being higher quality. And the quality of the employee you can attract increases. All of these things increase by increasing your gender equality. According to Weber Shandwick companies with stronger reputations have over twice as many women in senior management positions as companies with lesser reputations. Though it may not be the only determining factor it certainly is an aspect of quality that can't be ignored.
4) Dramatically increases your revenue pipeline
It's not all about reputation and feelings. The truth is hiring more women, especially in leadership positions, increases your company's profit margins. It directly impacts the bottom line. And, according to an extensive study by Perpperdine University, not by a small amount. Their study shows a strong correlation between promoting women to the e-suite level and an 18-19% increase in a company's profits. Those are not small numbers.
5) Improves productivity and innovation
Studies are showing that the more diverse your talent pool the more innovative they become. The amount of creativity produced with multiple perspectives at the table can dramatically impact the direction of a business. This can lead to new product lines, new improvements on old products, and more efficient development and production.
The truth of the matter is it's not even about specifically hiring women. However, even if a company simply looks for the best person for the job and actively pursues that standard they will end up with a diverse workforce. We can confidently say that. It's how we do our hiring and Dot Compliance is over 50% women. This week in Quality Month take a good long look at your business and see if you can bring more women on to your team. The ROI will speak for itself.
News, articles, and resources, every month.
Subscribe to our newsletter