The New QMS: Addressing the Demand for Easy to Deploy, End-to-End Solutions
This year more than ever, demand for easy to deploy and end-to-end solutions has skyrocketed, fueled by Covid-19 imposed restrictions. Many companies are realizing the need for pure-cloud based Quality and Compliance systems as those have proven recently to truly offer "Covid bullet proof" coverage. Older and outdated solutions (especially on-premise technologies) simply can't address the challenges of ensuring business continuity while employees are either quarantined or worried about going onsite to their offices and widely dispersed teams cannot get together because of worldwide travel restrictions.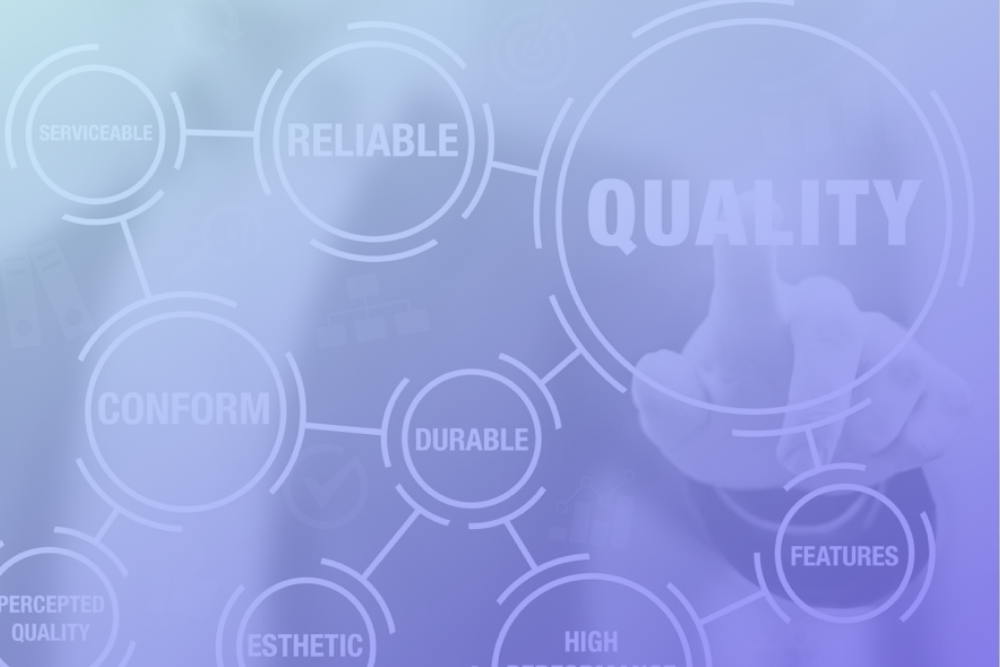 Once a decision is made to expedite the process of updating older solutions, there are a number of key elements that must be considered to fully realize the benefits.
Any solution must be a real PURE cloud solution. Not "semi-cloud'; not "hosted-cloud" or any other hybrid or made-up version that exists out there (unfortunately there are quite a few that fall in that category). Pure cloud solutions allow companies simple (yet highly-secured) access from ANYWHERE, ANYTIME and on ANY device including full mobile support and with nothing to install or any hardware to support. The solution provider owns the responsibility for the underlying infrastructure and continuously invests in the technology (making it an appreciating asset).
End-to-end business processes and ecosystem coverage. Pure cloud quality and compliance solutions enable full extension of core business processes to include any of the stakeholders that are part of those processes. After all, we live in a highly decentralized and globalized world. Suppliers, customers and even regulators could and should be part of your business processes (where applicable) which streamlines the activities but also sets the stage for a single-source of truth system which is key not only for compliance, but also for realizing business efficiency gains.
End-to-end solutions should include all of the expected core quality processes but not only. Modules such as Document Control; Training, Audit and Supplier quality should all be part of one single suite, fully and seamlessly integrated. They should also be unified and provide a consistent and similar user experience.
Immediate deployment – historically, compliance and QMS solutions required lengthy, costly, resource intensive implementations and many still do. No company needs to have to endure this, especially during this Covid-19 era which poses many other challenges to worry about. Seek end-to-end compliance and QMS solutions that are TRULY available off-the-shelf and are ready to deploy from day one, with little to no setup required. Those off-the-shelf solutions should incorporate industry best practices, standards and address the latest regulatory requirements. For companies operating in highly regulated industries that require system validation – seek solutions that offer a full validation package or truly minimize the effort required with this exercise.
Scalability – modern end-to-end solutions are highly scalable and super easy to scale. Don't settle for less.
QMS 4.0 functionality – coinciding with Industry 4.0, the new QMS end-to-end solutions provide built-in functionality that supports Industry 4.0 concepts such as Big Data management; IIoT integration capabilities (easy connectivity with sensors and other IoT devices); Proactive management of quality events based on AI and Machine Learning capabilities and, more.
Electronic Quality Management Systems have been around for decades now. But now more than ever, it is the time to deploy the new breed of eQMS end-to-end solutions. Ones that complete your digital transformation initiative but also address the current challenges and the new reality without hurting your pocket or giving you an unnecessary headache.
At Dot Compliance we remain focused on providing the support our customers and life science community need during these challenging times to ensure business continuity and support of the "remote everything" operational mode. Our goal is to empower organizations in highly regulated industries with the quality and compliance tools they need at any given time and from anywhere. For more information please visit: https://www.dotcompliancesuite.com/ or email us at: [email protected]
News, articles, and resources, every month.
Subscribe to our newsletter